Hello, it is very fashionable to make giant paper flowers, but sometimes we need something smaller to decorate a corner of our home or even to decorate a party. These Mini Paper Daisies will do just that!
Mini Paper Daisies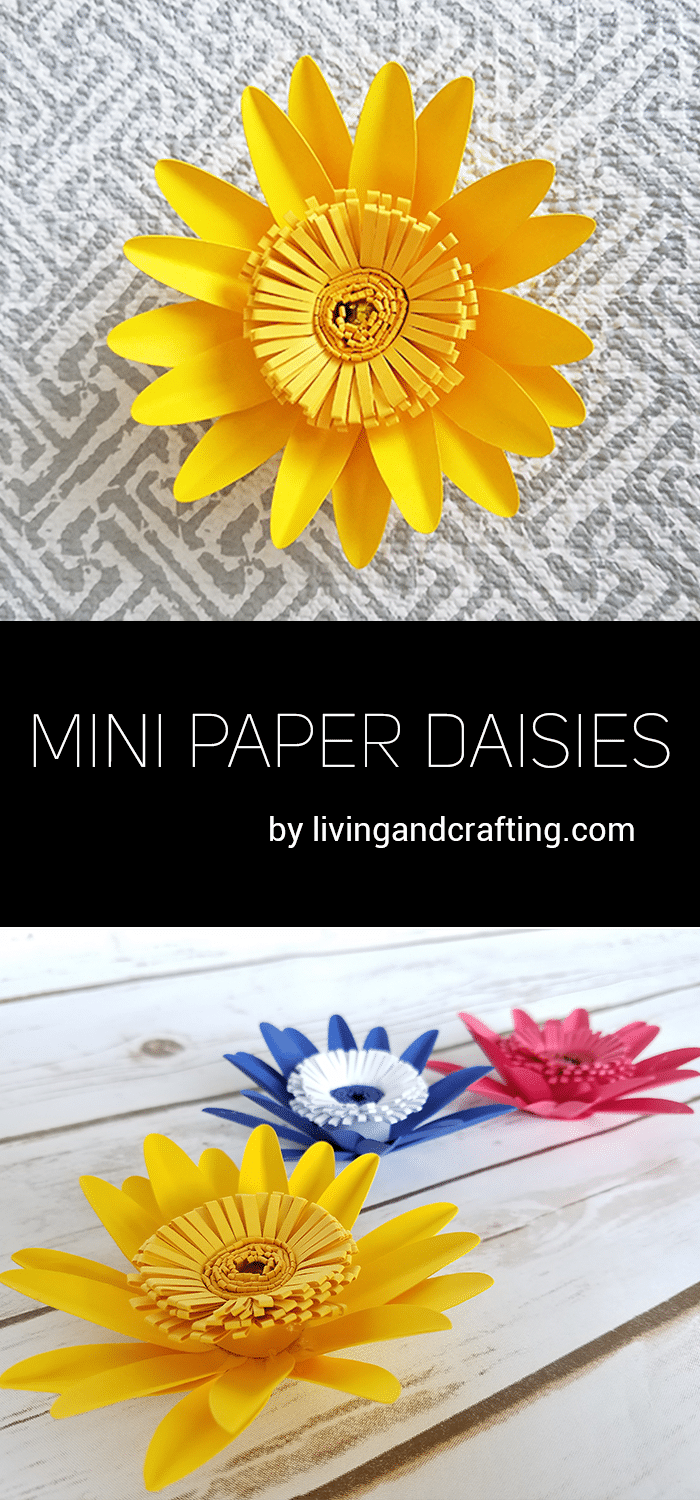 These mini paper Daisies are inspired by the Giant Paper Daisy from AbbiKirstenColletions.com (you can get the template on her page), that was a template I won on a giveaway she hosted but I modified the sizes, amount of petals and center of the flower to adjust it to what I needed.
How to make these Mini Paper Daisies
Materials:
Scissors or cutting machine
Glue
65 pouns card
Template
Cut 18 petals 2 "high per ¾" wide and 1 ¼ "circle; fold (vertical) the 18 petals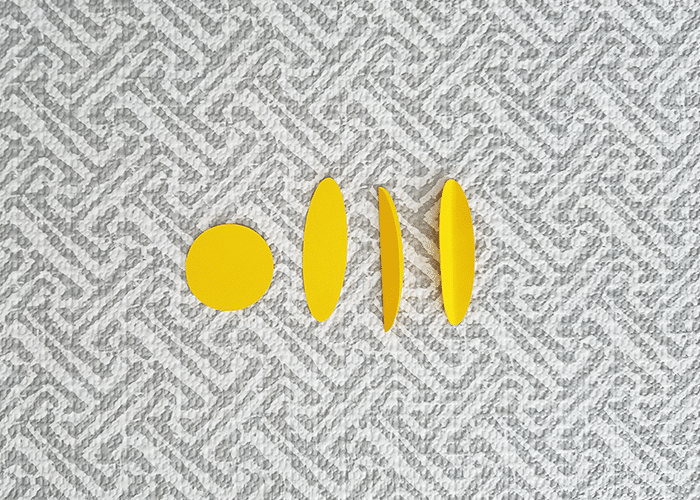 Cut a slot in the middle of the bottom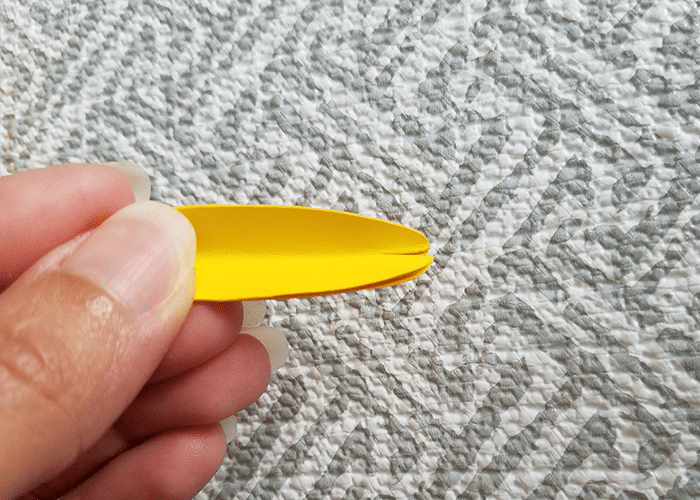 Apply a point of glue on one of the edges of the bottom and stick the other edge over (this is to give volume to your flower)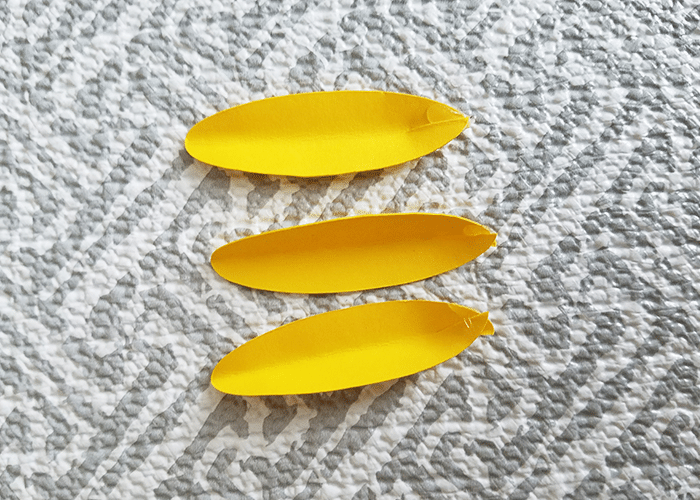 Glue the first 9 petals around the circle side by side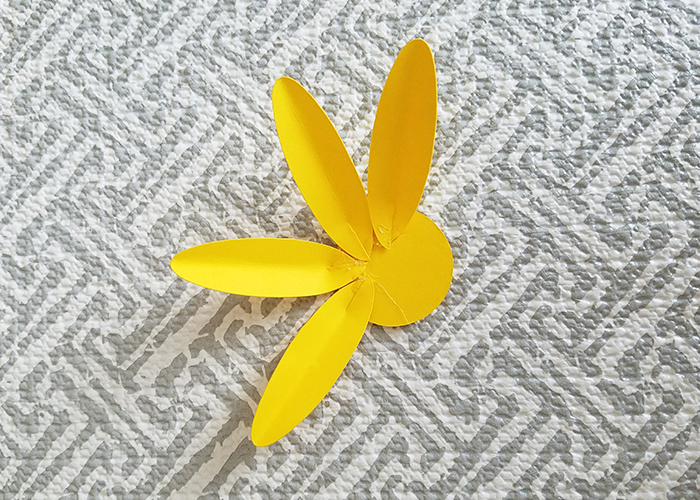 Add a second layer of petals with the remaining 9, place them in the middle of each joint of the petals of the anterior layer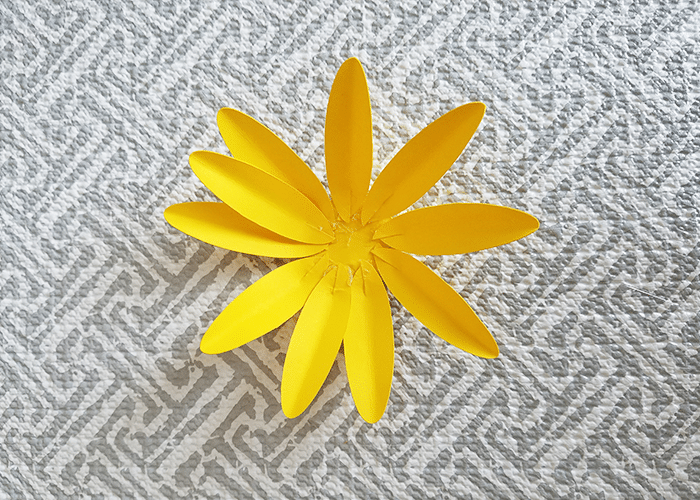 When you finish with the 18 petals you will have something like this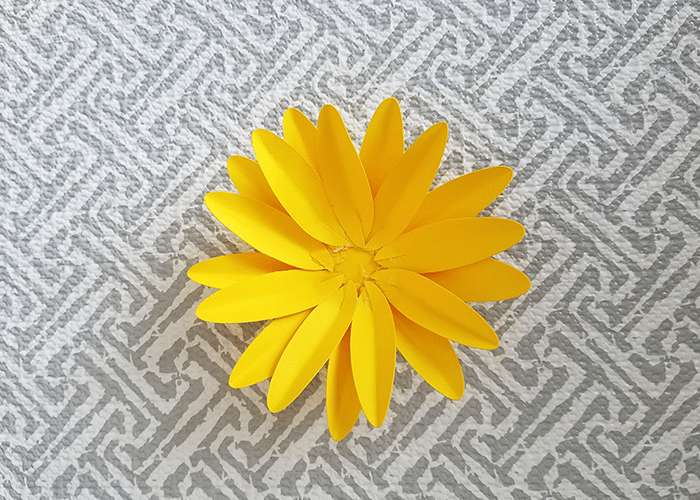 To perform the center of the flower follow the steps found in the following link Paper Center Flower (Model 1)
Once you have the center, paste it in your flower and you already have your mini daisy paper flower done.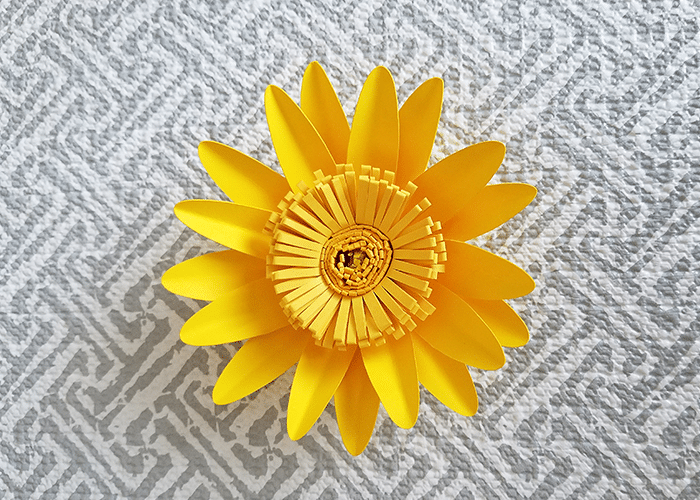 You can combine the colors to your liking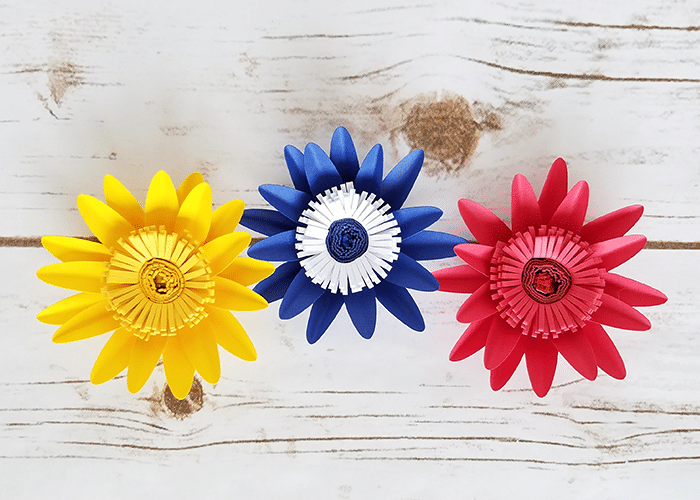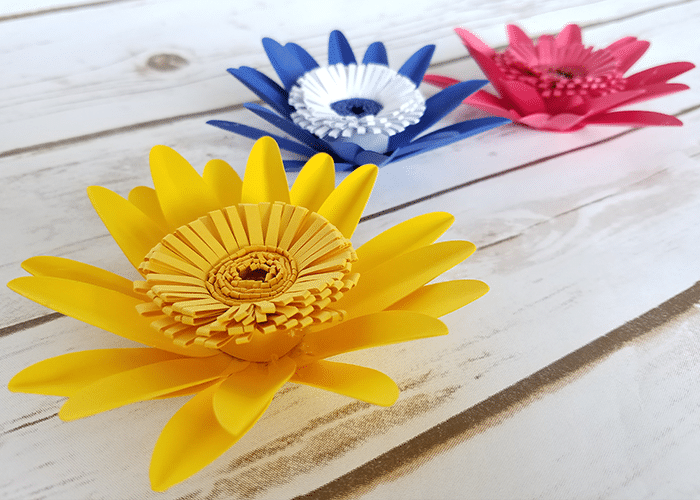 Thanks for reading, I hope this post is useful for you, do not hesitate to leave any questions or comments down below.
Bye, Kisses !!
Kari