Hello, today I will show you how to make kind of center for paper flowers, there are many ways of making them but when mixing them you can have different combinations. This paper flower center (model 1) is inspired by how AbbiKirstenCollections.com does the one of her Giant Daysi Paper Flower with my own twist.
Paper Flower Center (Model 1)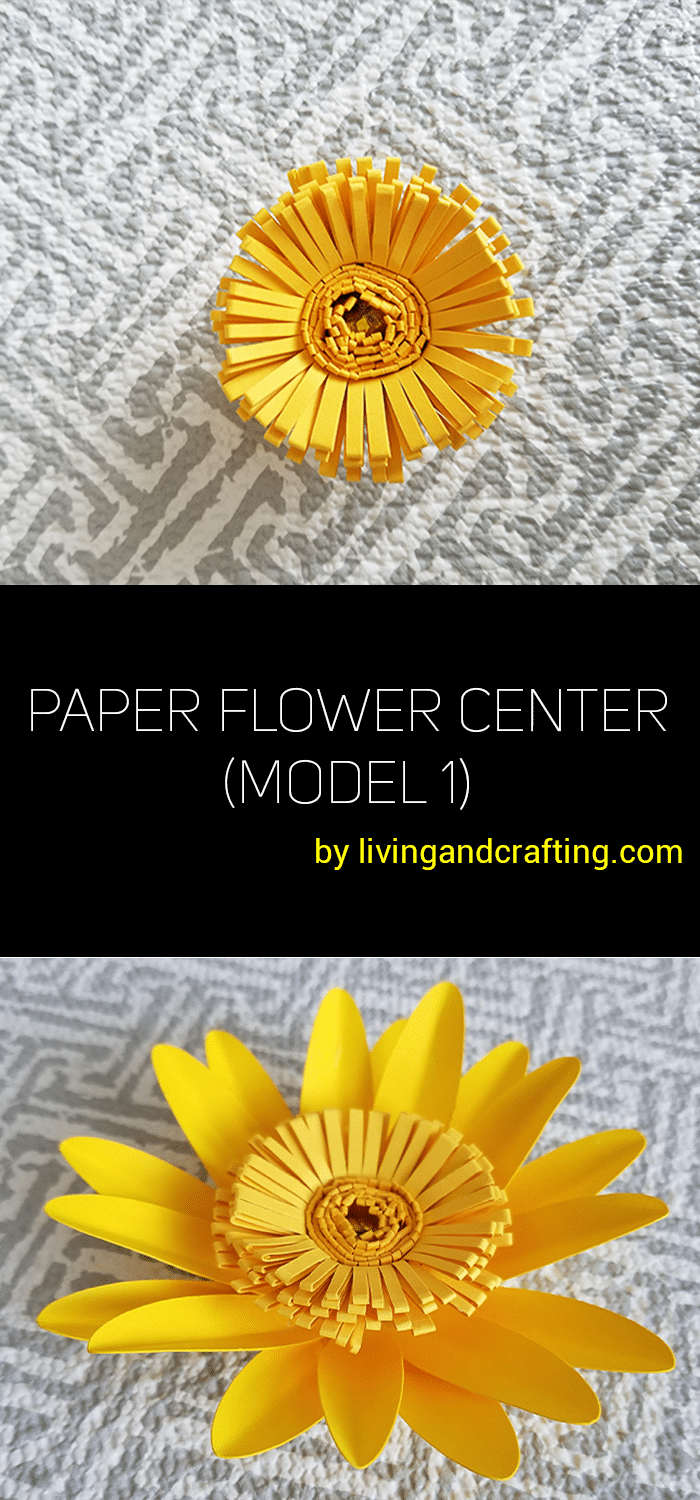 How to  make this Paper Flower Center (model 1)
You will need:
A round object (sphere-shaped)
Gold or glossy paper
Colored cardboard
Scissors
Glue or silicone glue
Cut a strip of the golden paper (in my case) and make a lot of cuts one next to the other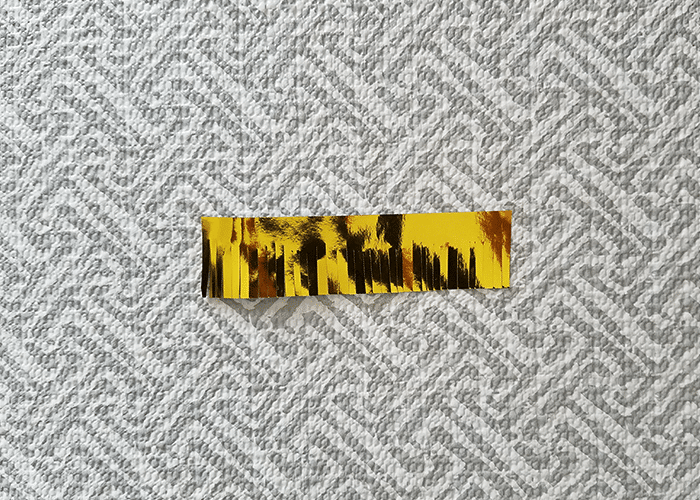 This strip must have a size that covers the sphere with which you will work; I needed a very small center, so I used cotton and made a ball the size I needed.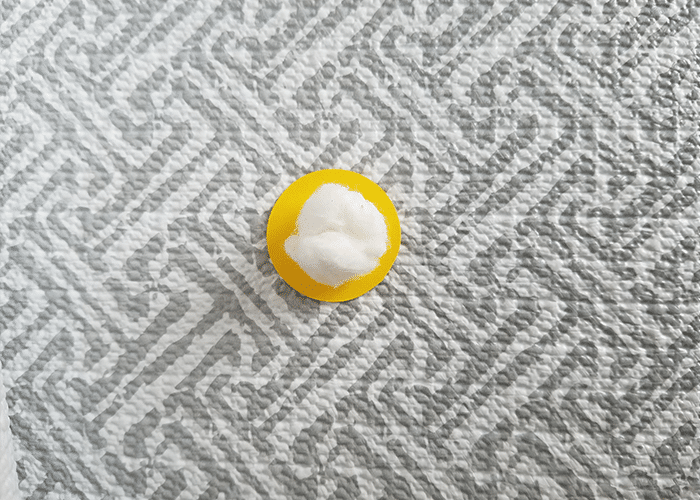 Cover the sphere with the paper, let the cuts you made stand out slightly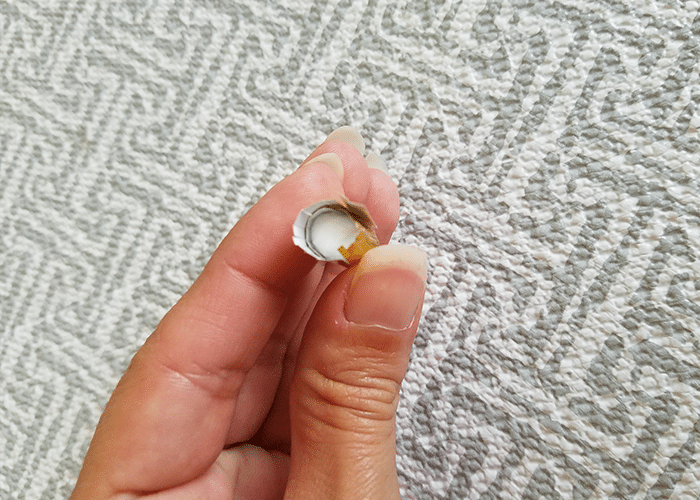 Covers top with paper cuts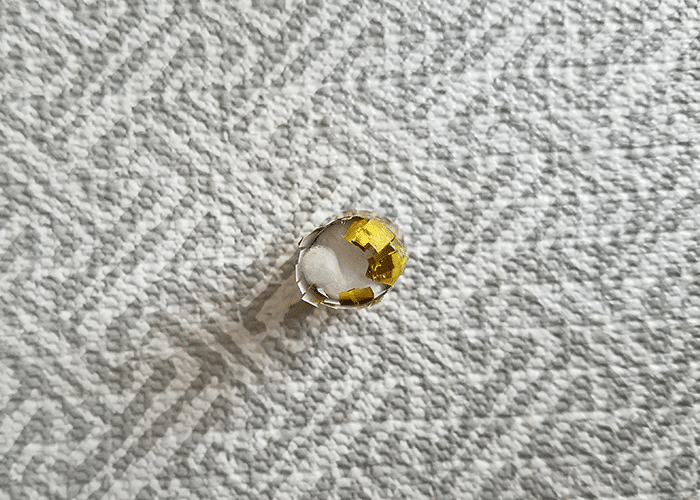 When you finish you should have something like this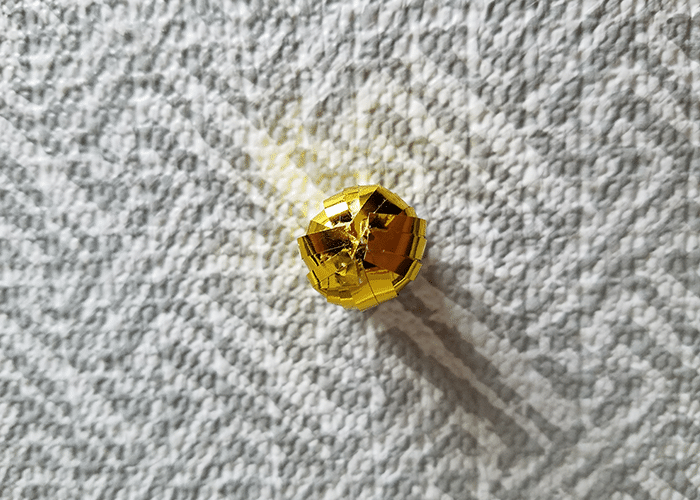 Take the cardboard and cut a strip that is a little more than twice the height of the sphere, and the length covers it in several turns (mine is 8 ½ "long by 1" high), fold it by the half and make cuts through it leaving a space at the base.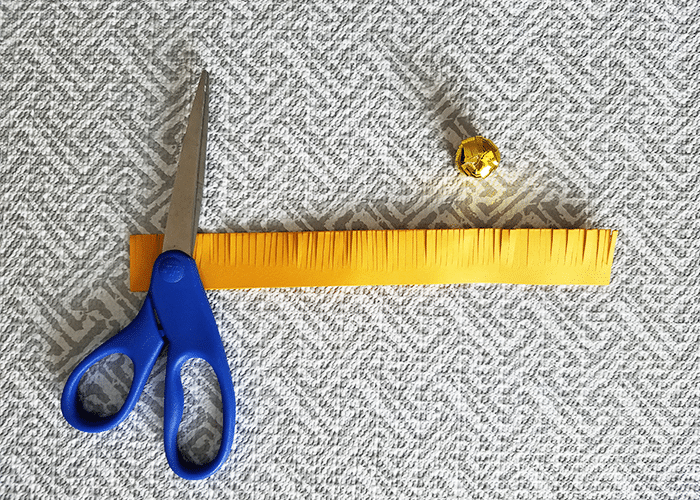 Glue both sides of the strip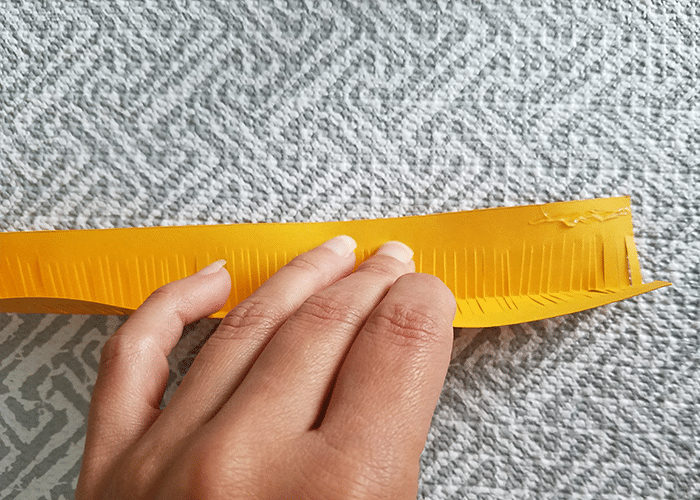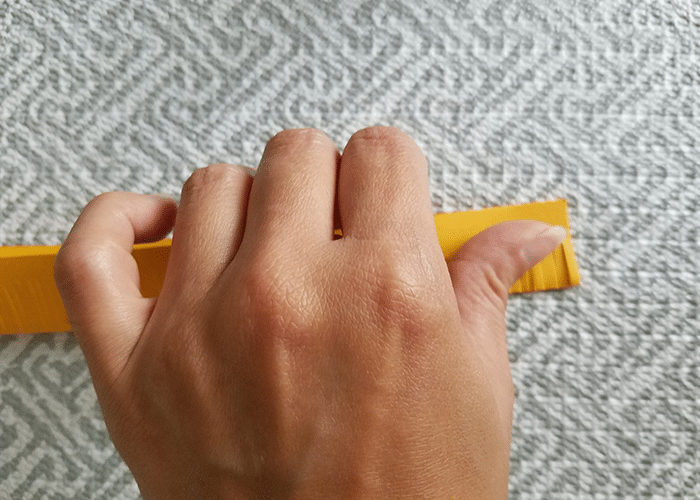 Put glue at the beginning of the base of the strip and begin to wrap the sphere that you used before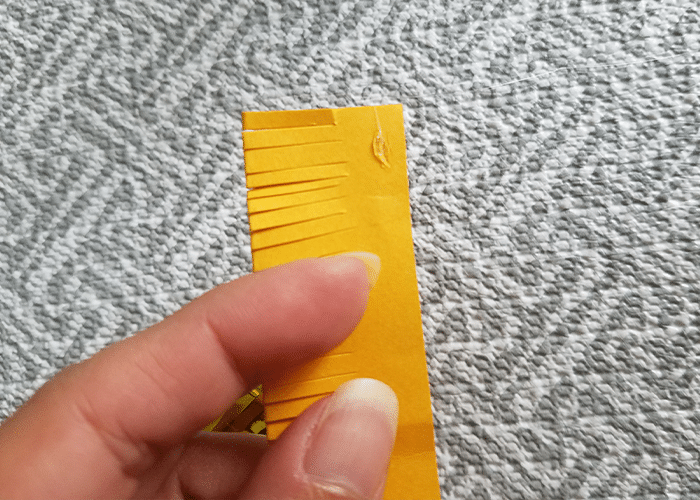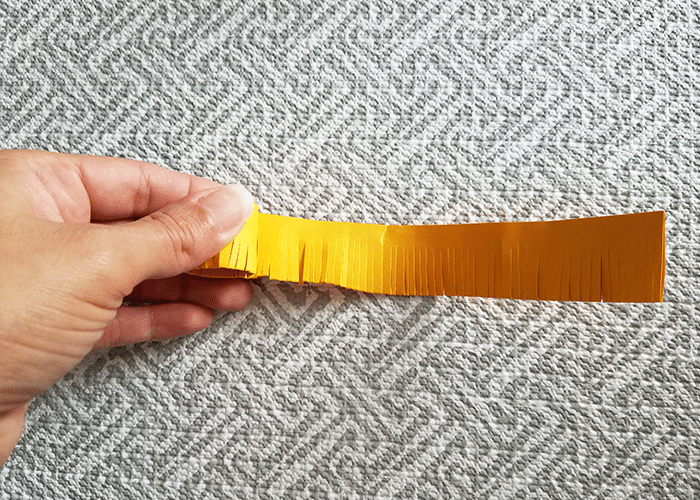 Close a little what the pistils of your flower would be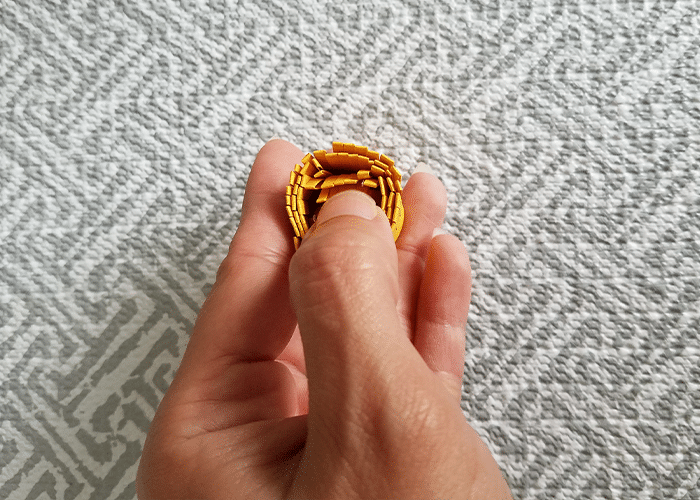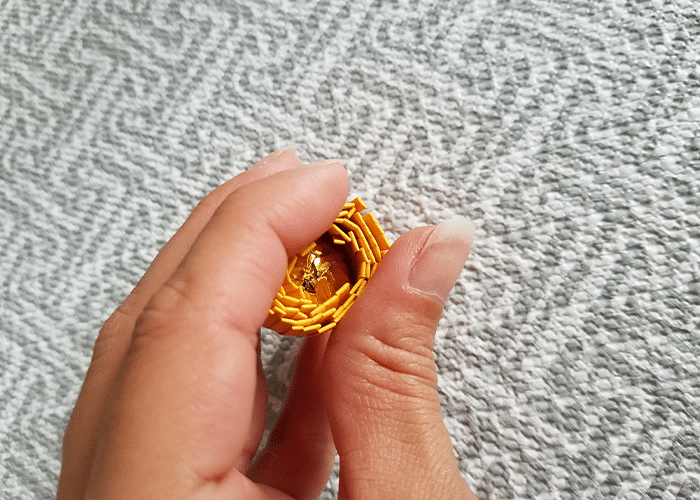 Take 1 1/2-inch paper strip longer than the previous one, make cuts and glue both sides (same as you did with the previous one). Put it on and wrap the piece you have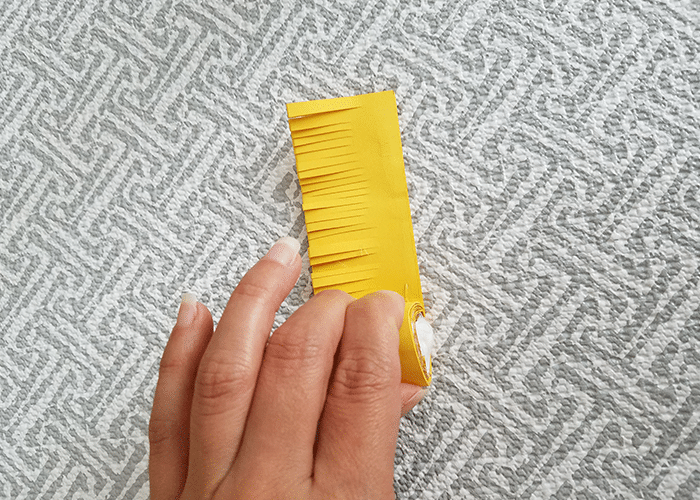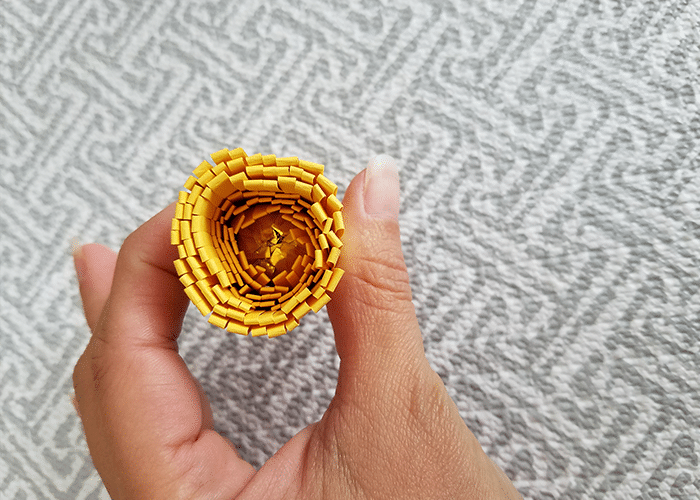 With your fingers open the last cuts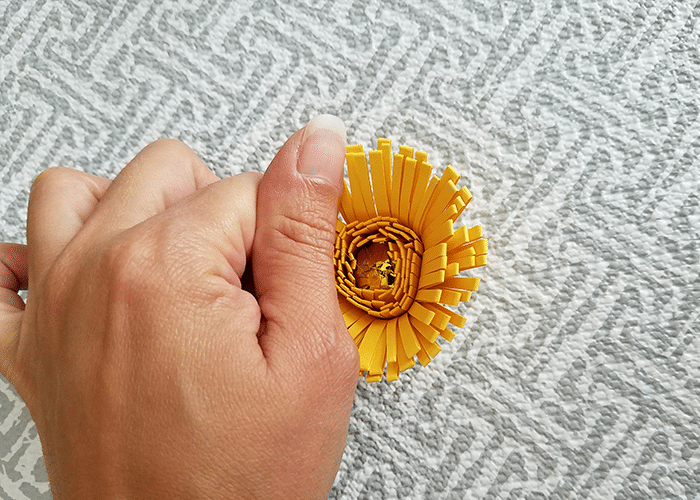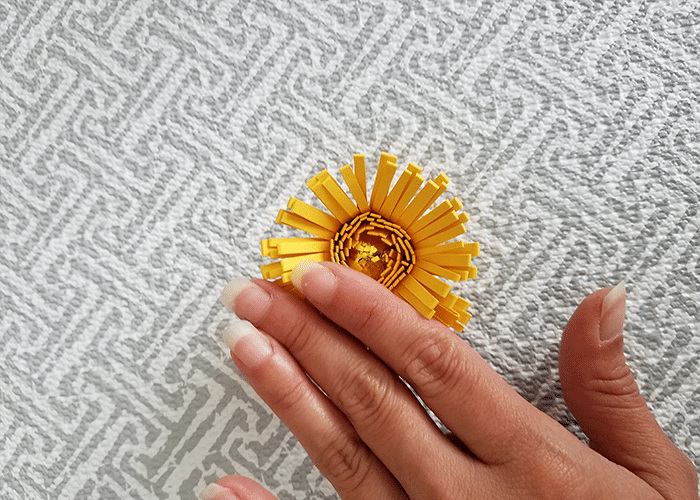 This way you have ready one of the centers to use with your paper flowers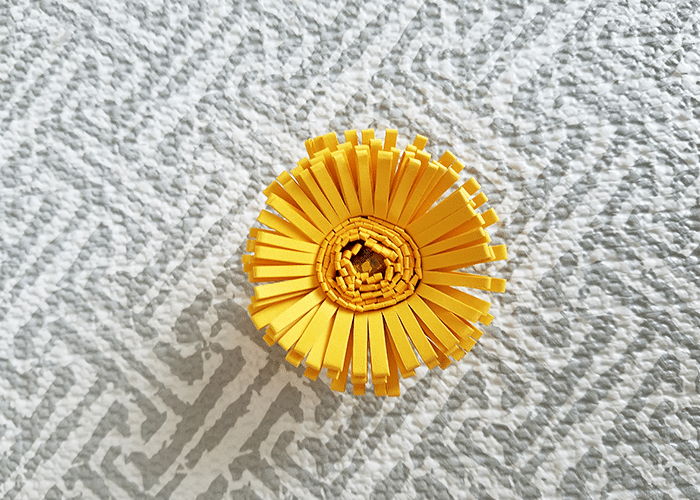 I use this paper flower center (model 1) when I make the mini paper daisies.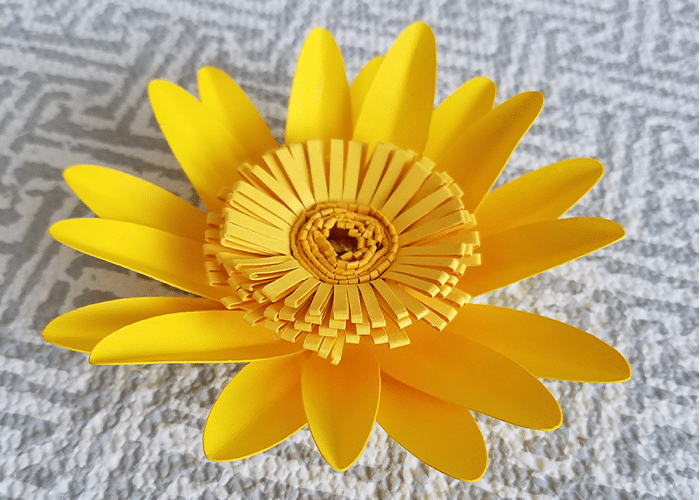 I hope you have been useful this post, any doubt or comment is well received.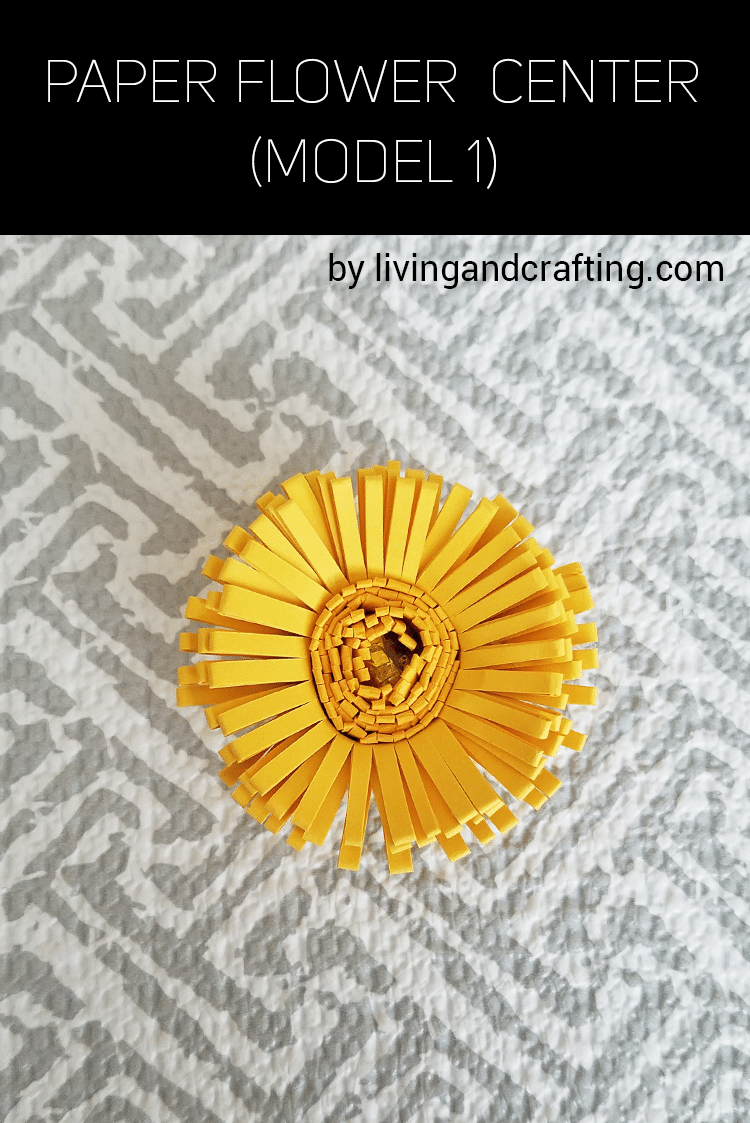 Bye, Kisses !!
Kari