If there is something that identifies the Christmas season is the poinsettia, I particularly like how it looks in the decoration of the home, that is why I could not miss my Poinsettia Paper Flower in my crafts for this season.
Poinsettia Paper Flower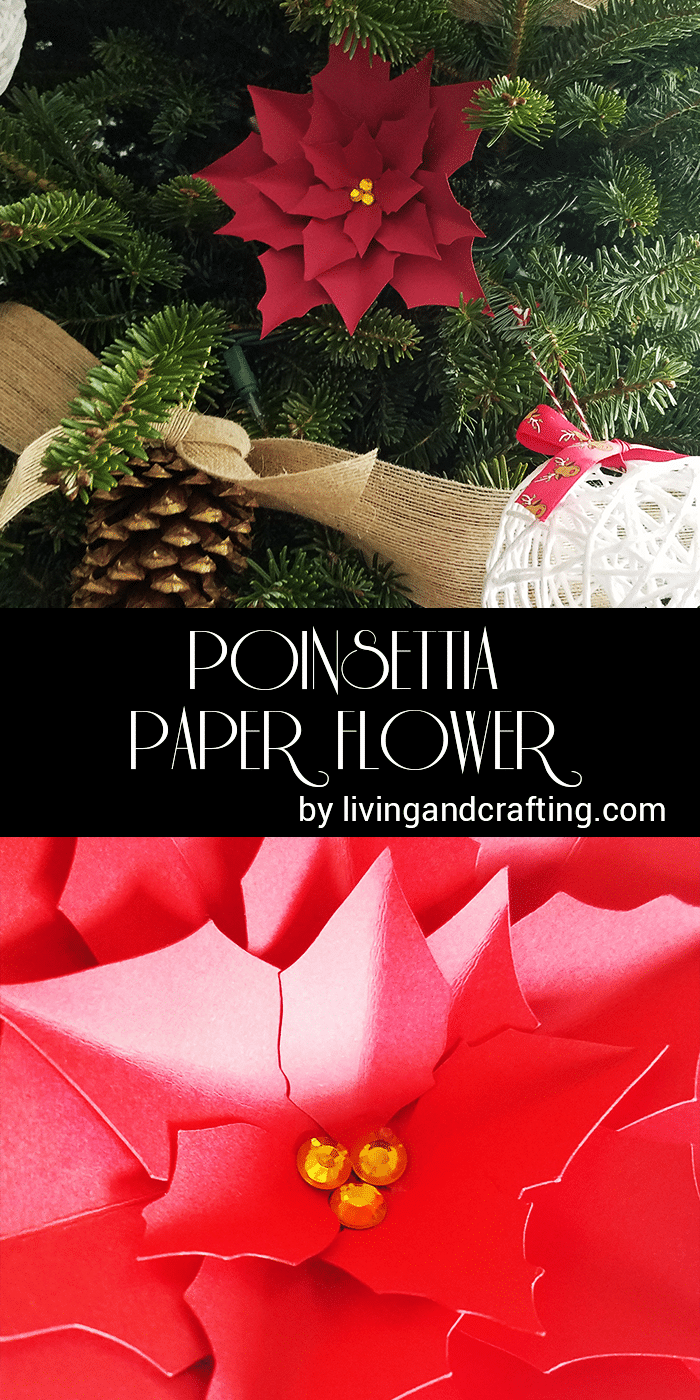 To make ponsettia paper flower you will need
Cardstock paper
Glue or hot glue
Poinsettia paper flower template
Silhouette Cameo machine or scissors
The first thing to do is cut the leaves of the poinsettia paper flower are 5 petals of each size (the amount depends on the size you want your ponsettia paper flower), cut the base, and leaves (optional). The templates are here: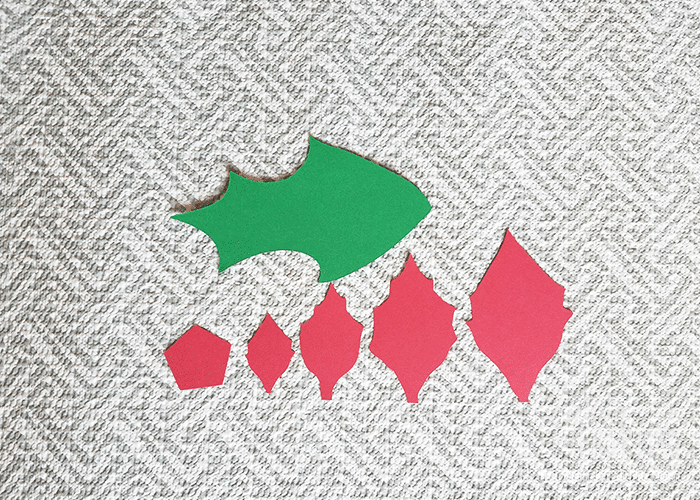 Then fold all the petals in half vertically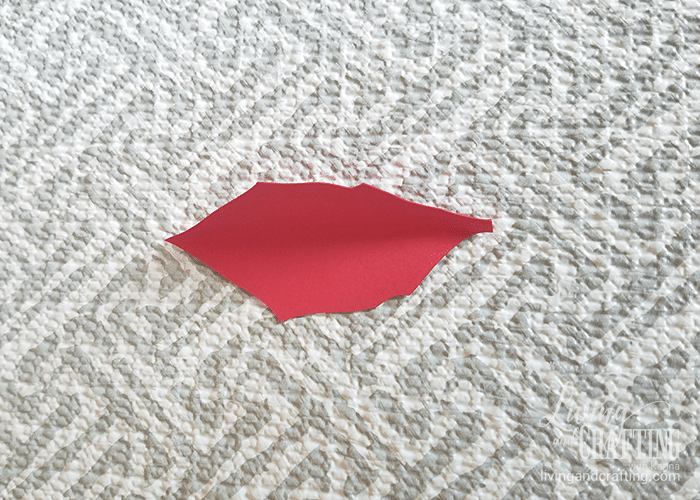 You can make a cut on the bottom of each petal or fold it a little to give volume to your flower; if you want to just fold the base of the leaf, the flower is also pretty, look at the following photos have both ways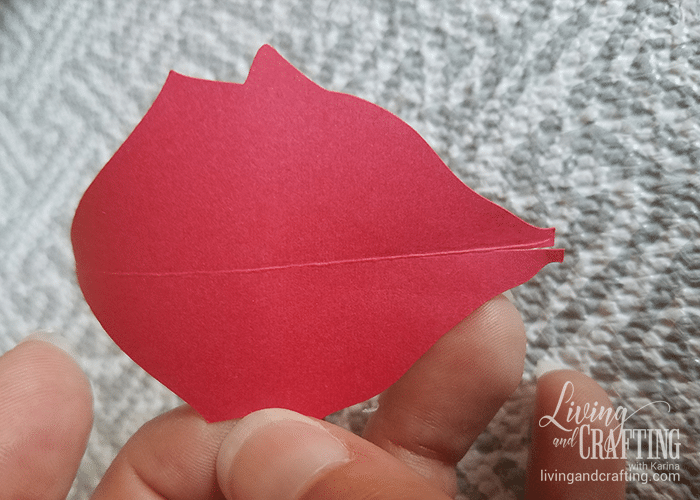 If you use green leaves stick them first to the base, but continue with the next step which is to glue the larger petals to the base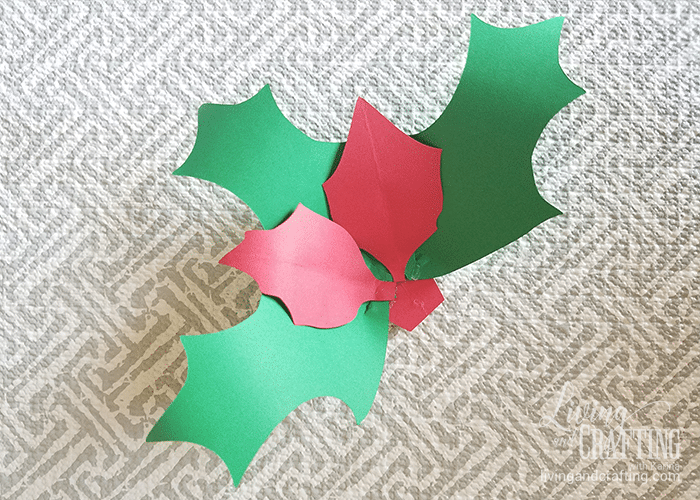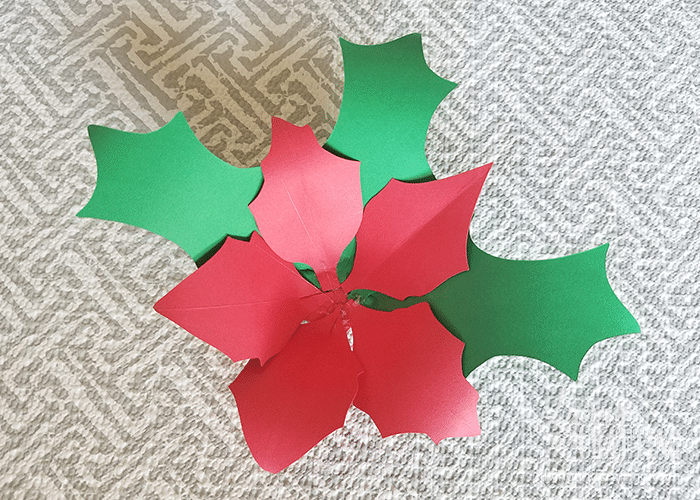 Then glue the next size of petals at the middle of the previous layer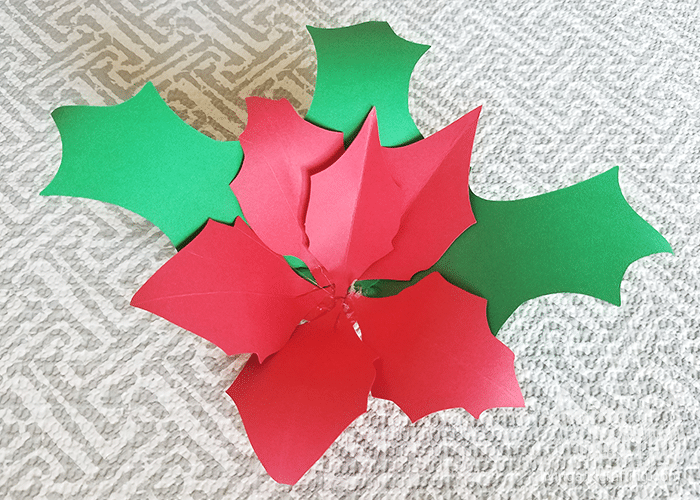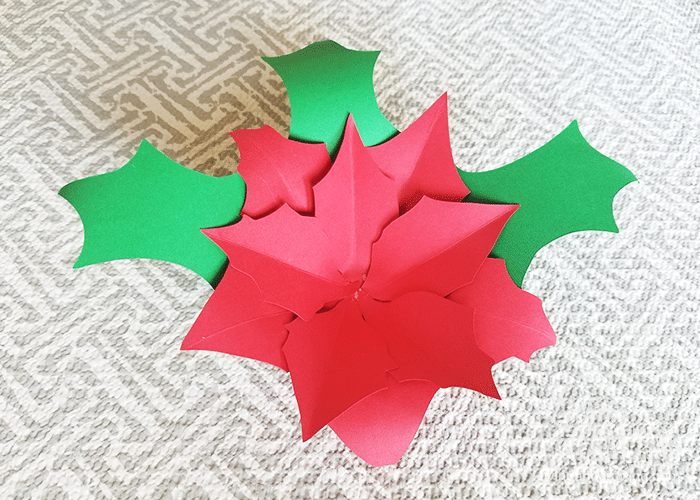 Continue in the same way until finishing with all the petals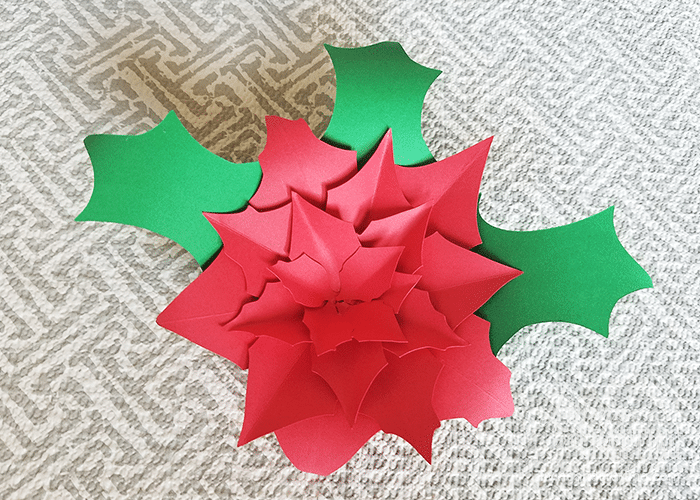 For the center you can use yellow gemstones, which was what I did or you can make yellow balls of silk paper are also pretty.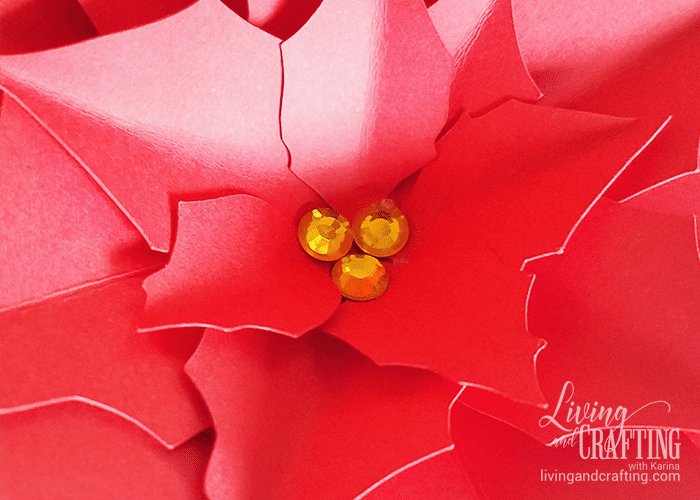 You must have your ponsettia paper flower ready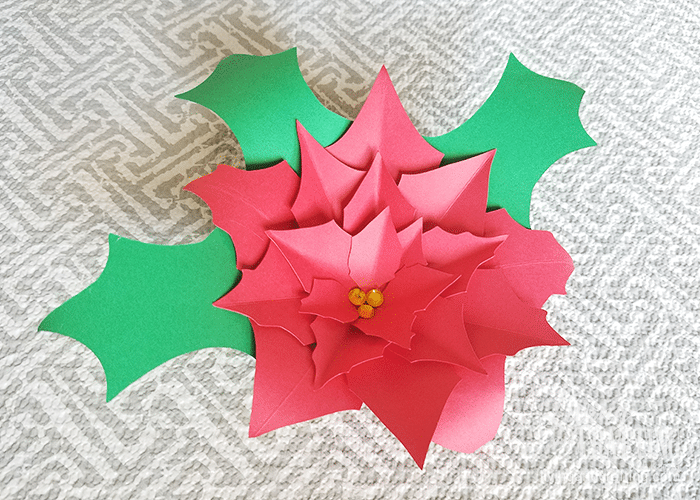 You can vary the colors and sizes to your liking, the limit is your imagination
That's how my ponsettia paper flower look. I used them to decorate our Christmas tree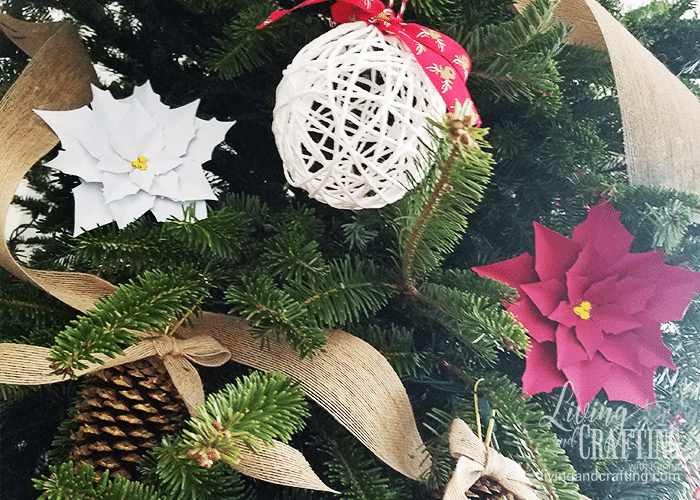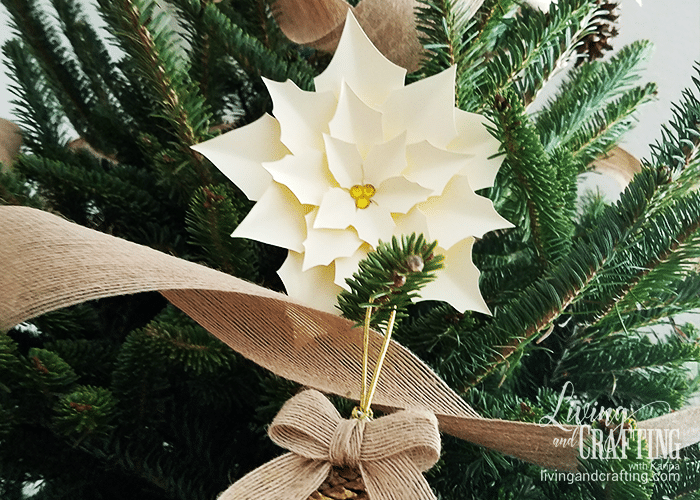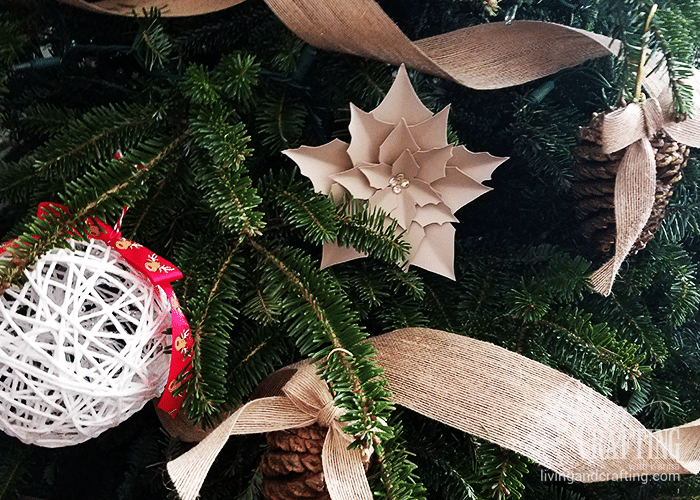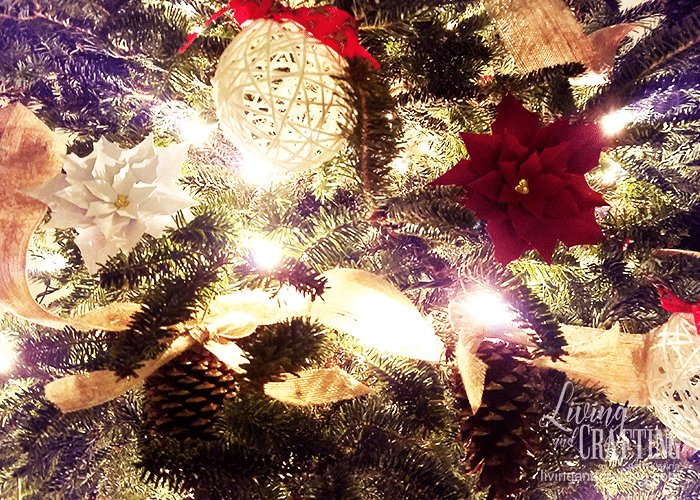 I hope this post serves as inspiration, do not hesitate to leave me a comment, that these holidays are full of magic.
If you like this project, you might also like other Christmas project too:
Kisses,
Karina!