Hello, tomorrow is May 5th, for Mexicans is a special date, because is celebrated  the Battle of Puebla victory , and it is so important because it was the first battle that Mexico won against a foreign power, in this case France . This day is celebrated with a party full of colors, flavors, and Mexican culture icons; that is why today I have for you this Cinco de Mayo Banner to decorate your Fiesta!.
Cinco De Mayo Banner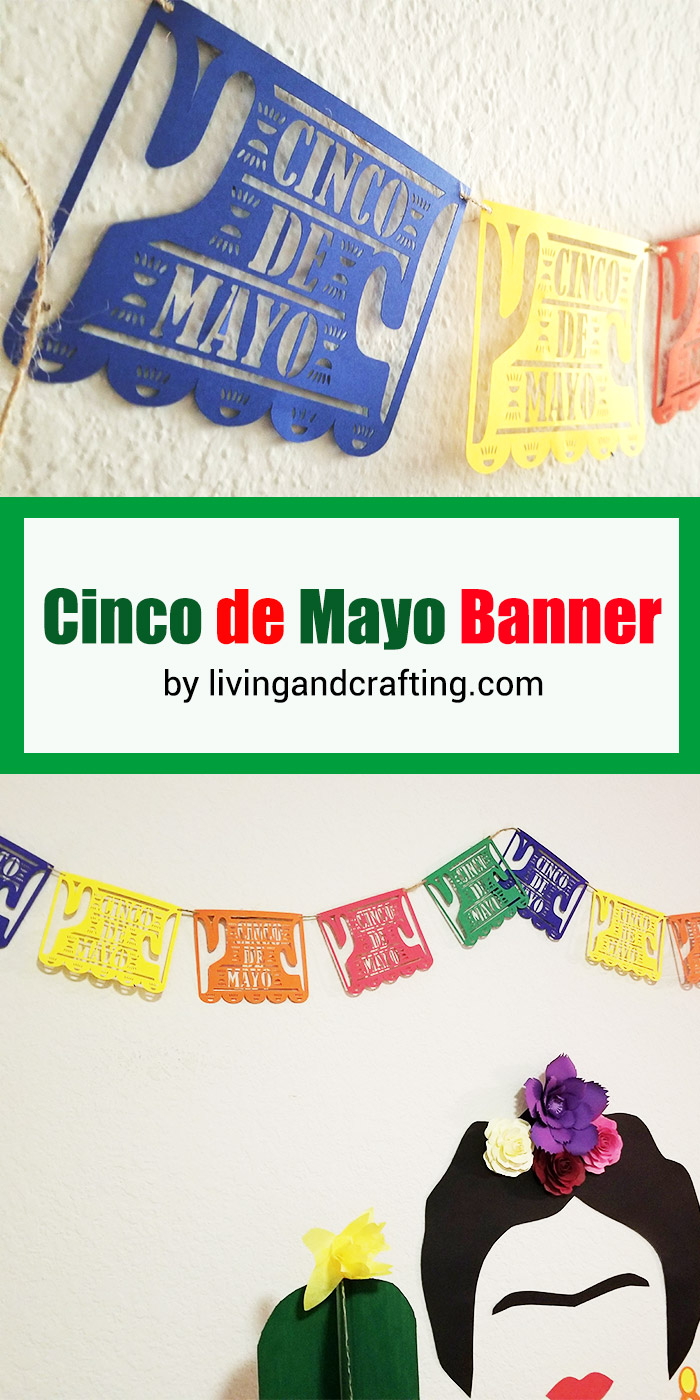 Supplies to make this Cinco de Mayo Banner
Colorful Cardboard (I used red, green, yellow, blue, and orange )
Jute cord
Silohuette Cameo Machine
To start:
If you have Silhouette Cameo Machine, download the file Cinco de Mayo B.studio and cut it on the colored cardboards.
If you do not have Silhouette Cameo, you can download the following .pdf file Cinco de Mayo B .pdf, print it ,and cut it with X-acto knife , or print it, and make an activity with children to color the banner.
Once you have cut all the pieces, take the jute cord and pass it through the holes that each piece has in the upper part as seen in the photo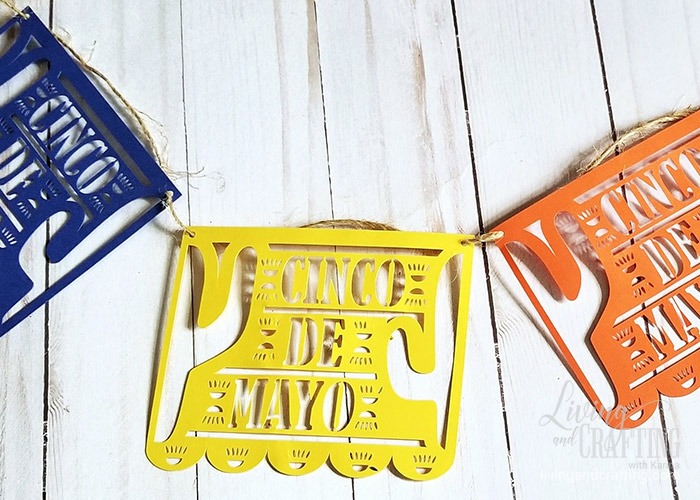 Add as many pieces as you need for the length you want your banner, I used the colors yellow, green, orange, blue and red, however, you can make it more colorful and add others like fuchsia; another option may be to change the colors of the theme and create your own, for example a Cinco de Mayo Pink Banner, it must look super cute ; how about a Cinco de Mayo Citrus Banner, that has citrus colors; or Cinco de Mayo Neon Banner for the teenagers, your imagination is the limit when decorating your Cinco de Mayo Fiesta!
My Cinco de Mayo  Banner looks like this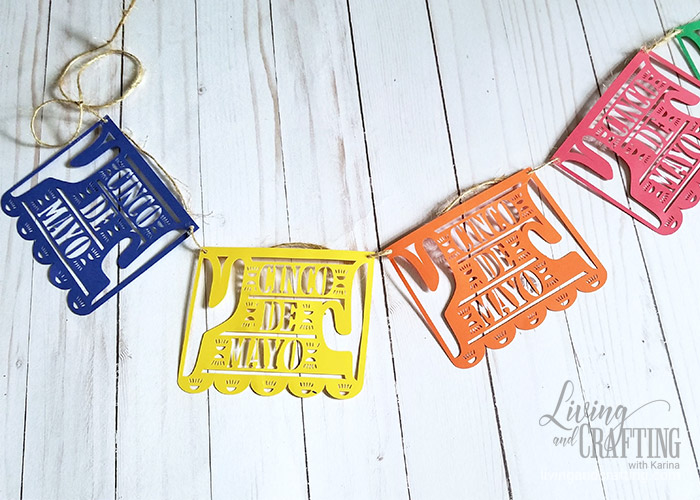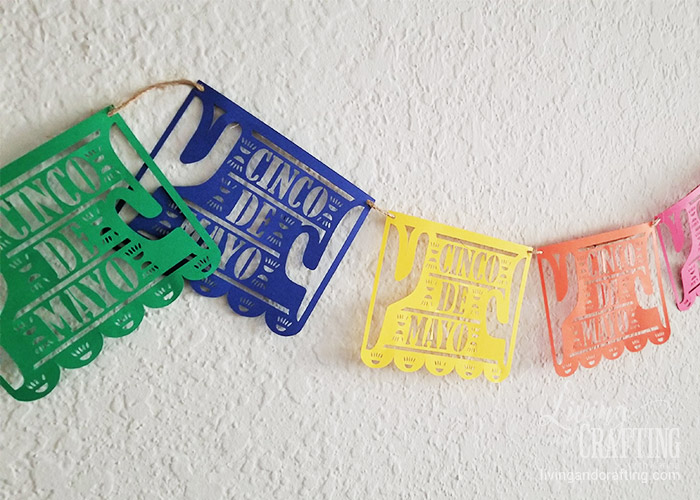 I combined it with a Cardboard Cactus, and the image of Frida (Mexican character)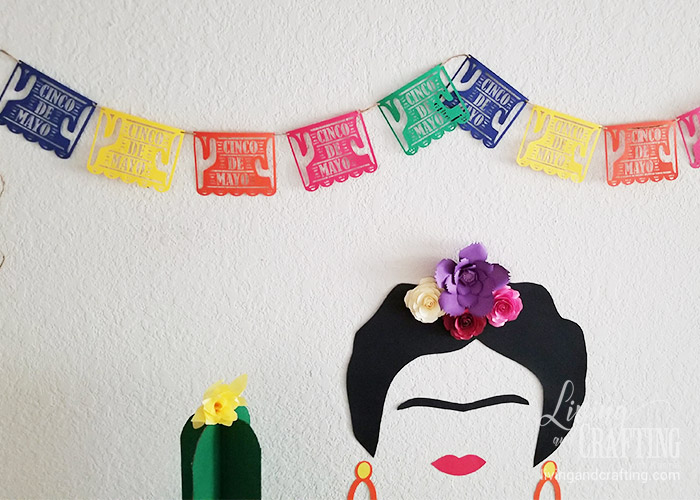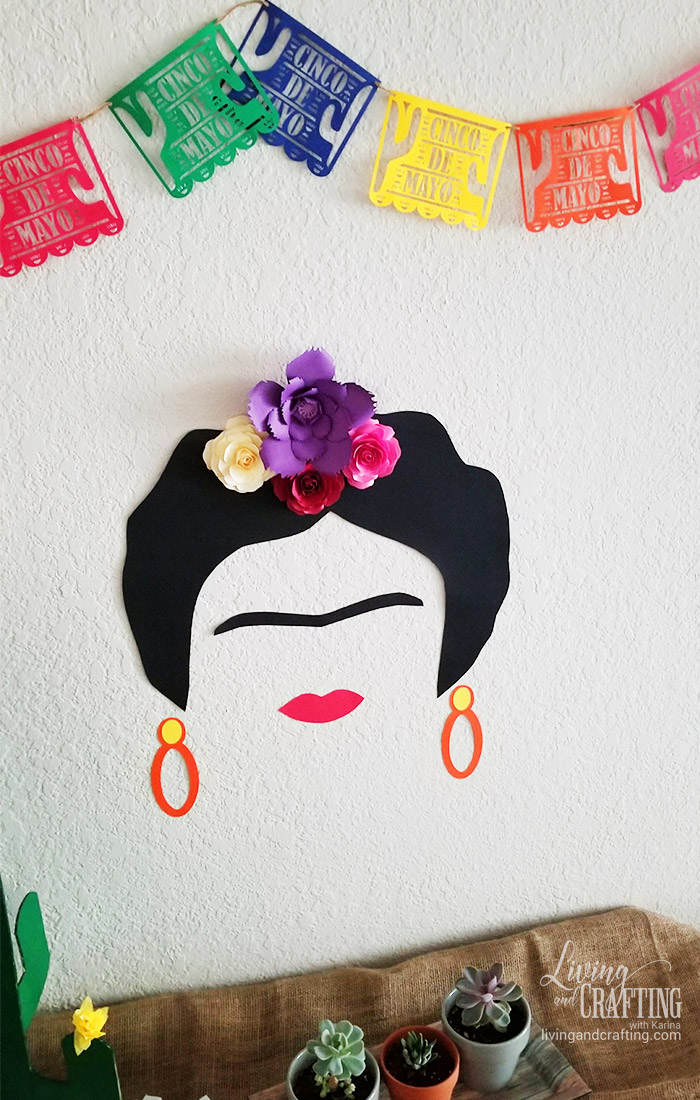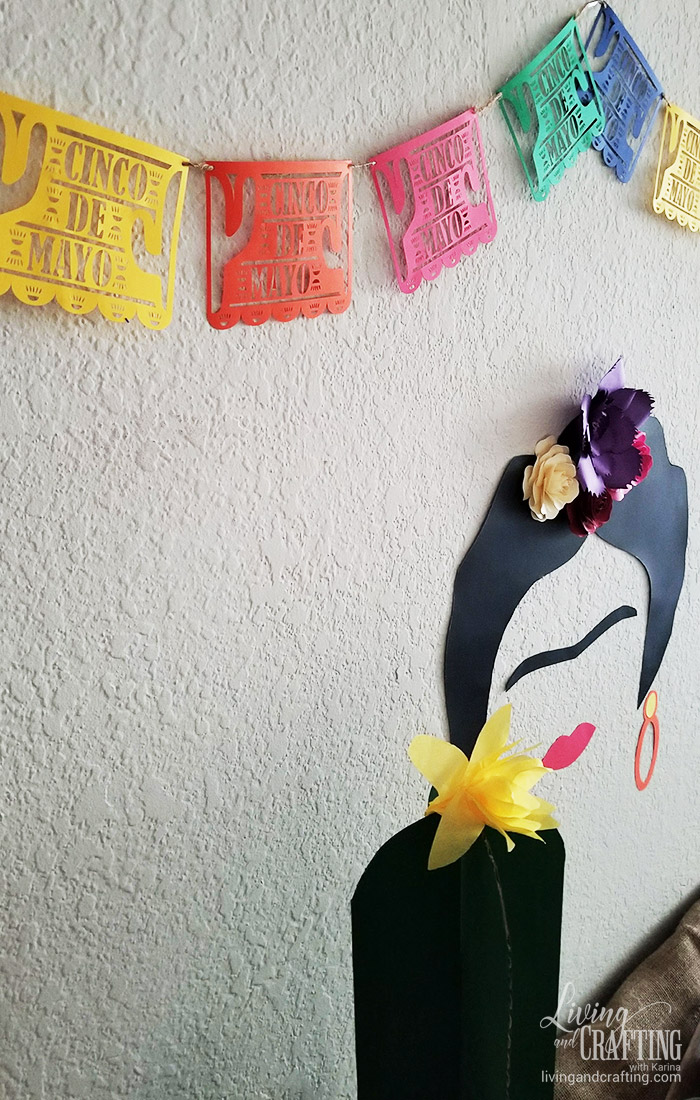 I hope this post serves as inspiration for the celebration of your Cinco de Mayo Fiesta!
If you like this project, you might also like this too: