Hi, Sometimes I wonder how a person can not like the nutella, hahaha, clearly this is because I LOVE nutella SO MUCH. This post has to do with this spectacular sweet and with the idea of ​​recycling and organizing that any lover of the nutella or teenager should like, today I show you how to make a fake nutella jar.
Fake Nutella Jar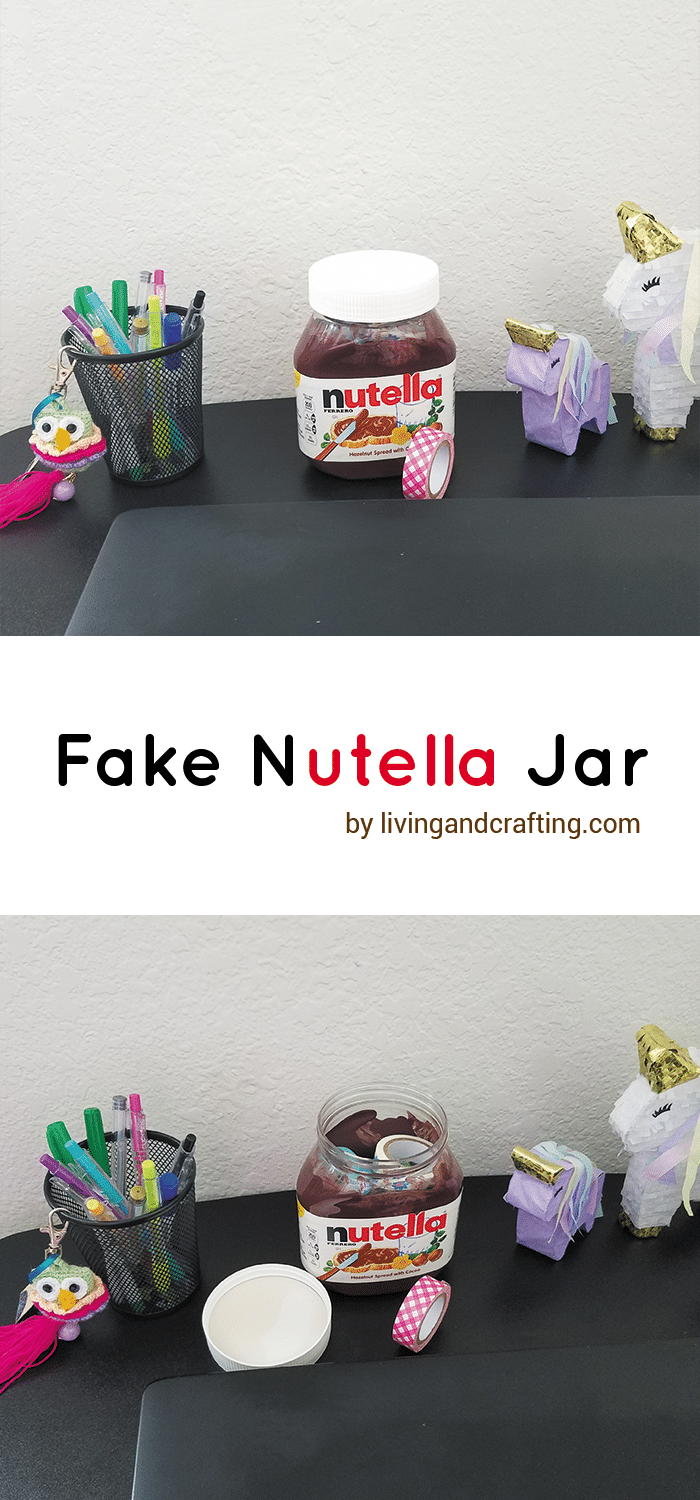 What do you need to do this Fake Nutella Jar ?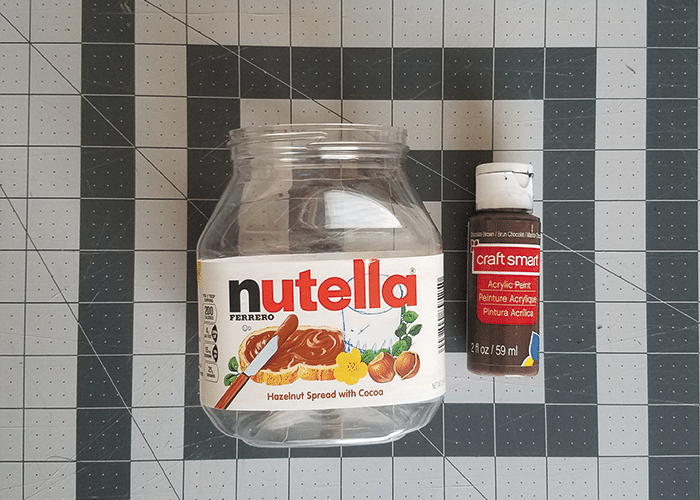 An empty container (yeah after having enjoyed its content, hahaha), well washed, but keep its label.
Chocolate brown acrylic paint
Sponge brush (optional)
Put paint into the jar and turn it so that the paint will cover the walls of the jar, if you need more paint add a little more.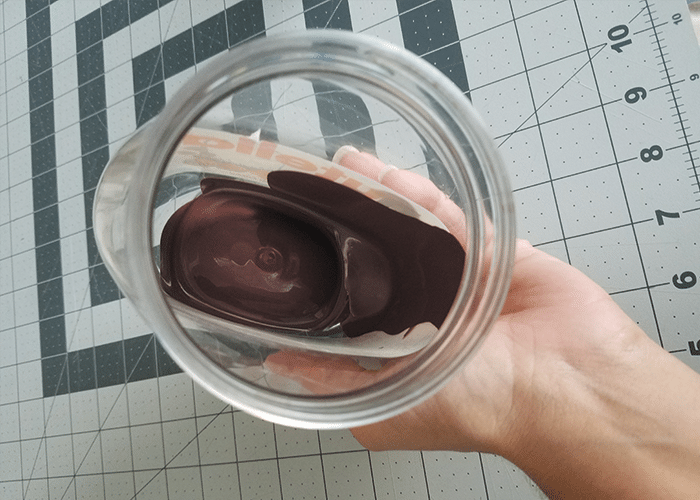 Once you have covered almost the entire bottle, let it rest lying down for 24 hrs for the paint to dry well (I was adding paint little by little as needed so that in the end I did not have much paint residue left inside)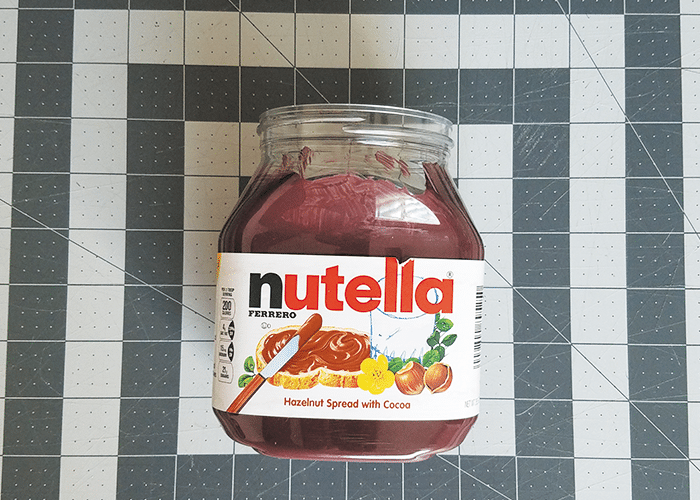 This step is optional and goes before leaving it to dry, with a sponge brush, I took the same paint on the edge of the bottle and take it a little up so that it would appear that the nutella had already been used.
Tip: before use your fake nutella jar, let it open some days to reudce the paint odor (if the smell does not matter to you, skip this tip)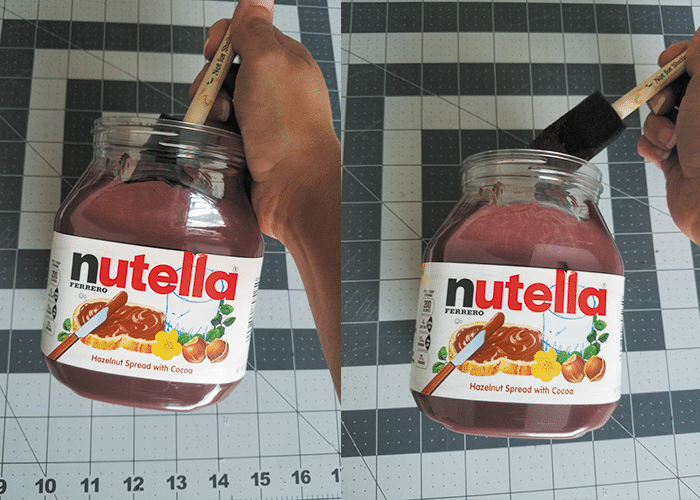 My final result was this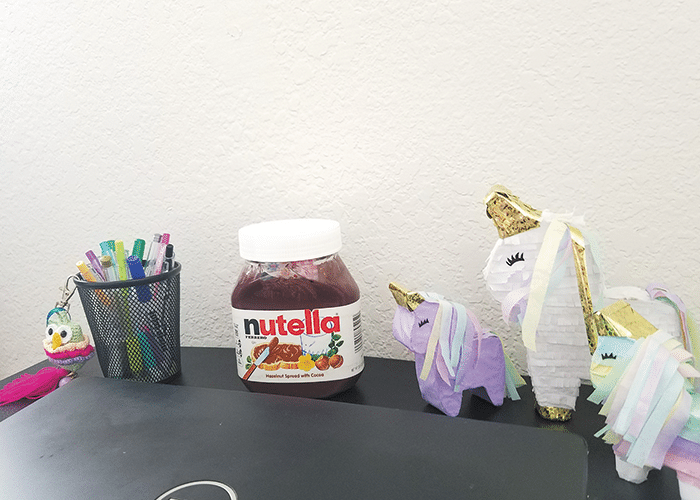 Now you can use it to store accessories for the hair, lipsticks, manicure set, threads, in fact, the use you need. I used it to keep my favorite washi tapes on my desk, in this way I have them always at hand.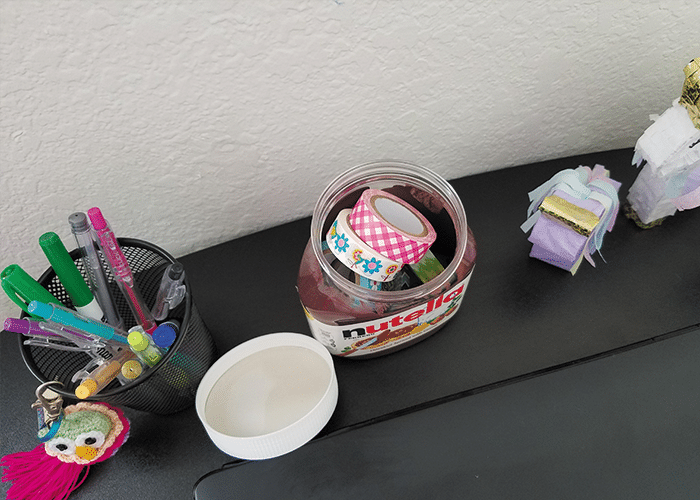 Do not forget to share your project and leave a comment.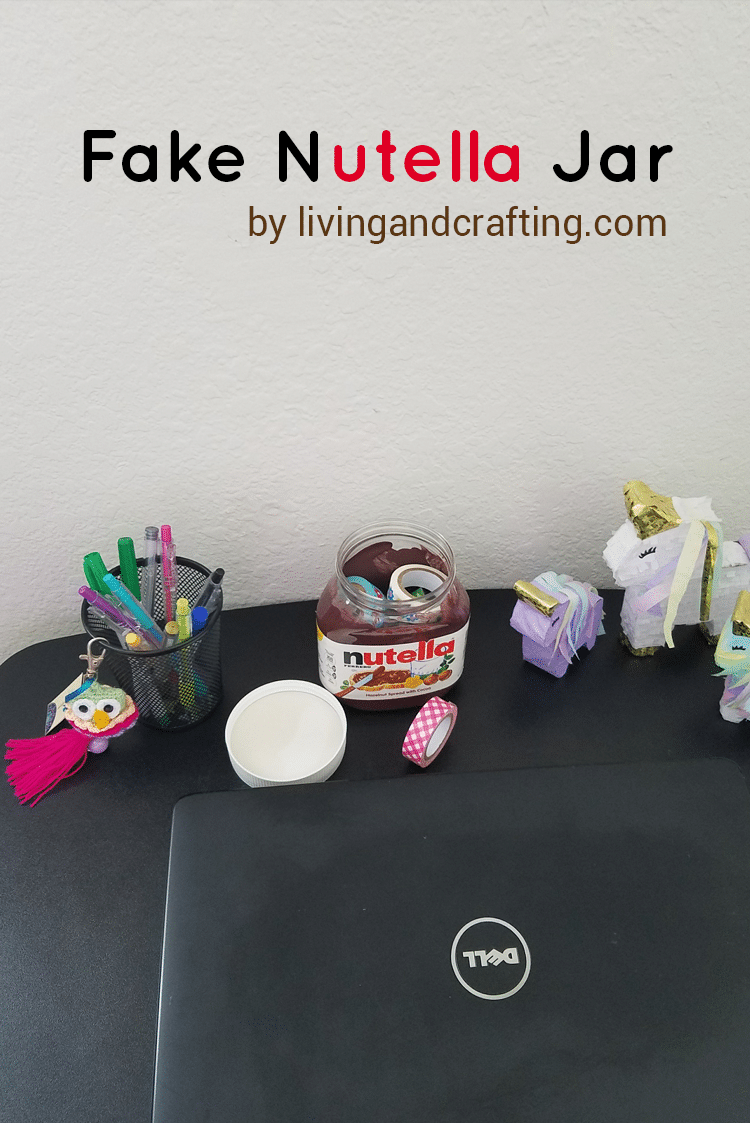 If you like this project, you might also like this too: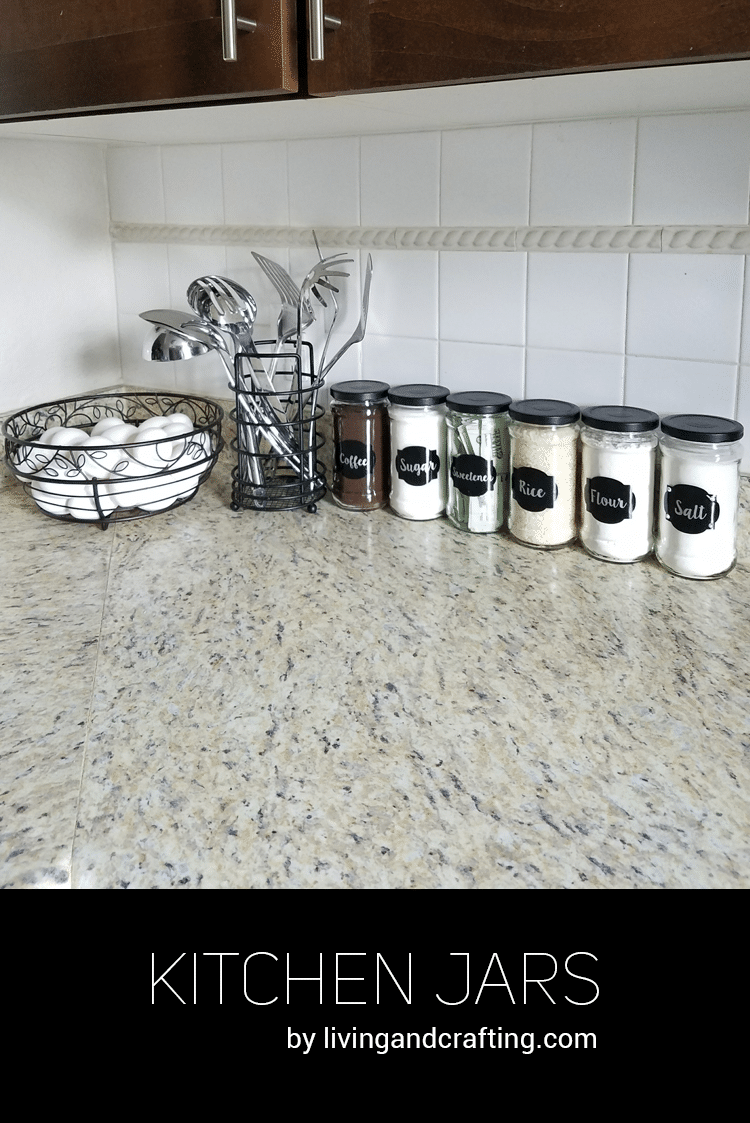 Bye, Kisses !!
Kari