As most women, I like flowers, I was in the market days ago and I saw white and red carnations that were very close and when I approached were on sale, so I didn't hesitate and brought them home. When I got to the house I noticed that they did not look good in the vase I had, so I looked for jars of jam that I had stored (I don't know  you, but I keep the jars to see what use I give them later) to make this fun and pretty recycled quick vase that matched with my beautiful carnations.
Recycled Quick Vase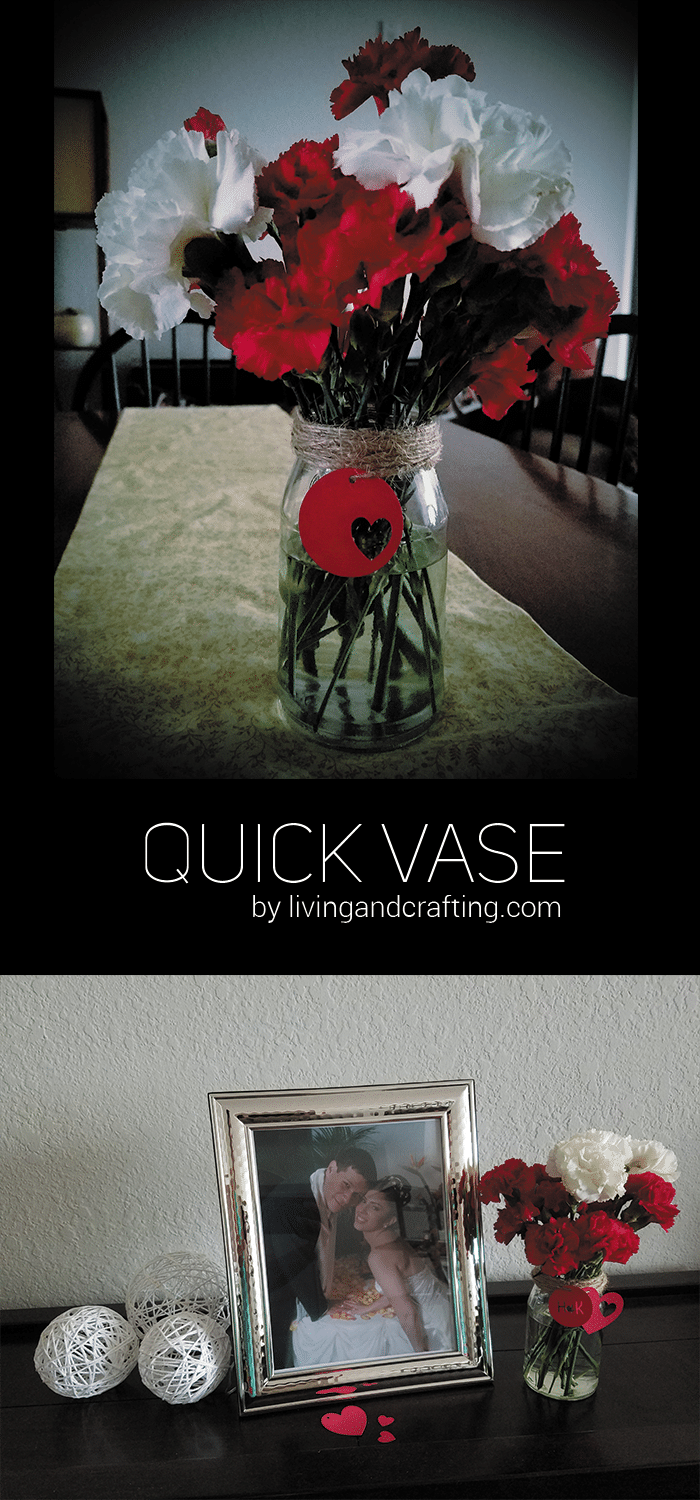 To make this Recycled Quick Vase you will need
 Jar
Red cardstock or whatever color you prefer.
Jute cord
Cut a heart or the shape that you prefer in the cardboard of a size that serves as a small label of the jar, in my case I used the Silhouette Cameo to cut the initials of my husband and mine, and I left a small hole above where fit the jute cord
The next step was to cover the mouth of the jar with the jute cord, I gave several laps and in the end I placed the label that had cut and fixed the jute cord not to let go.
And … It is ready!, so my flowers were left in this super quick vase to make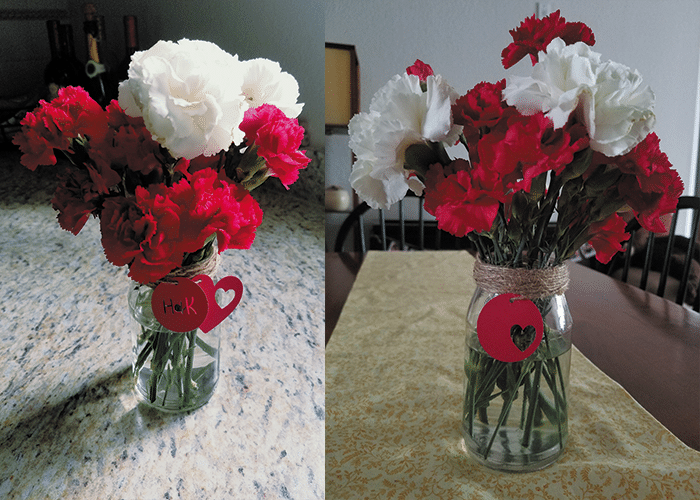 I don't know about you but I loved the simple and the combination of colors. You can add any detail you want, even paint the vase. It's all about imagination. Here you are doing 2 special things recycling which is great and creating your own style for your decoration. You should definitely try.
I hope this post will inspire you, do not hesitate to leave your comment and send the photo of your vase.
If you like this project, you might also love these too: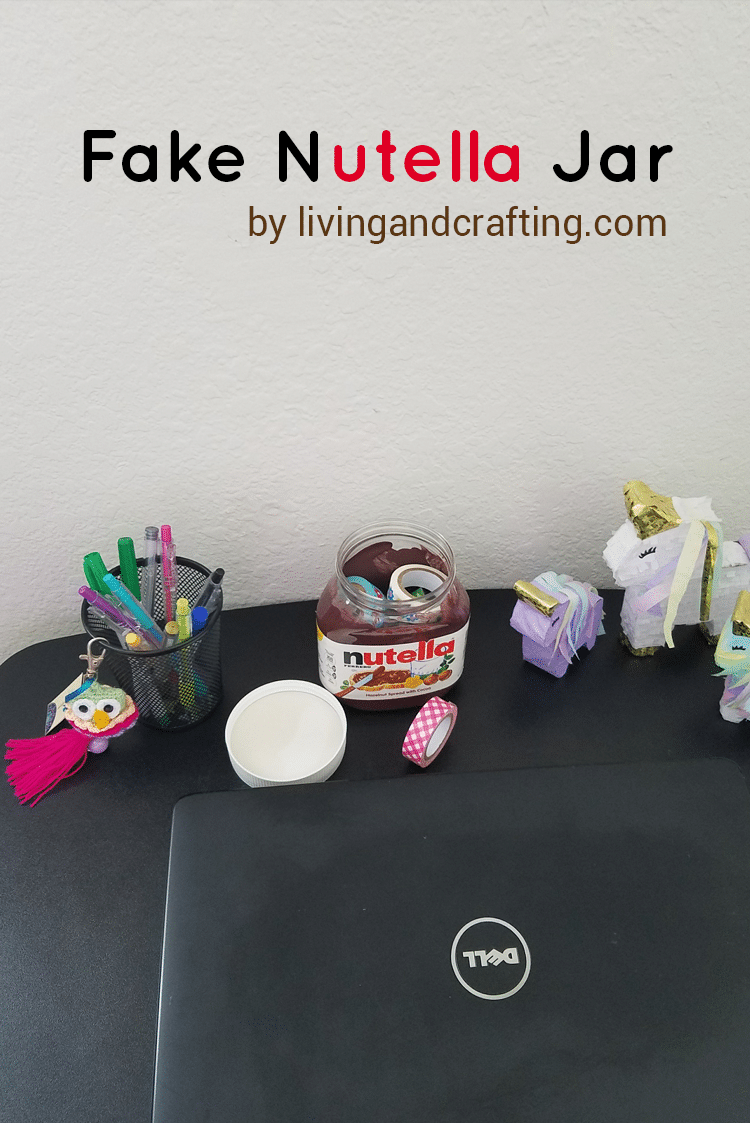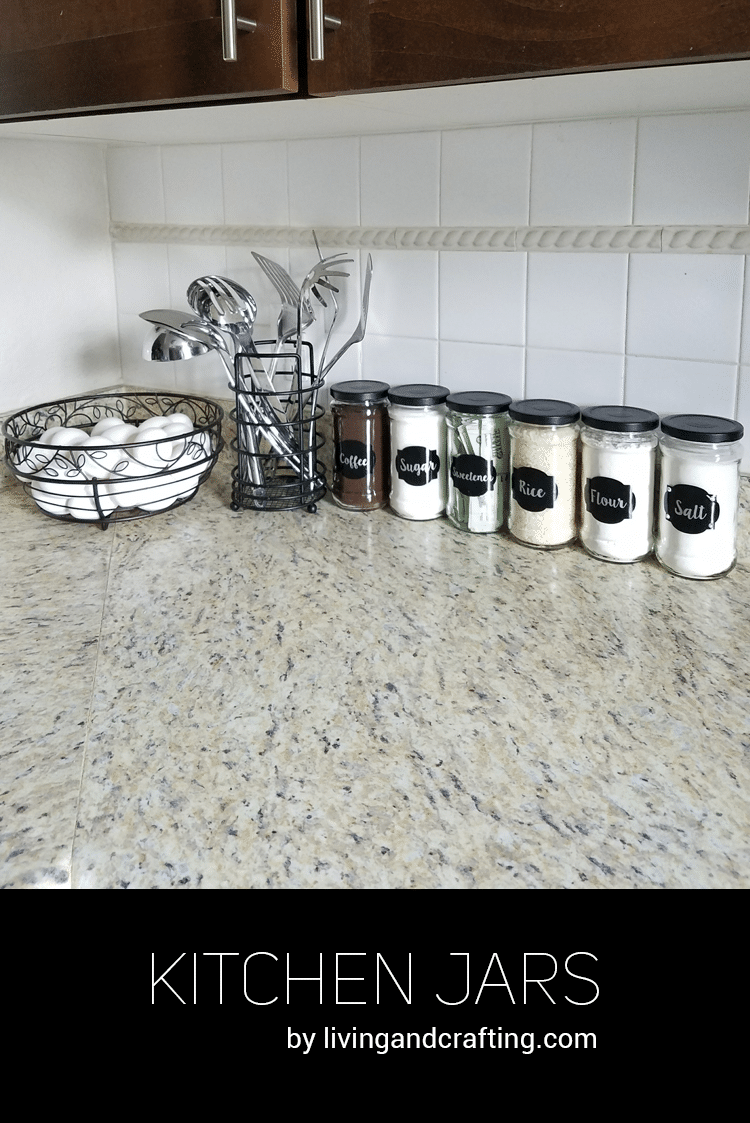 Bye, Kisses!!
Karina.